The Northern Ireland Developer Conference Exhibition Area
On the day
Arrival Times: From 8am onwards
Departure Times: From 5pm onwards
You are located in the main area of the conference. This is where all catering is served for the day and the main meeting point. This area will have a lot of foot fall especially around lunch time and the afternoon snack.
Equipment available
We advise to bring your own pull up banners to decorate your exhibition area. Each stand has the following:
Trestle table
Power Extension lead connection
Exhibitors layout
Here is the layout on the day. There are 3 entrances to the main area.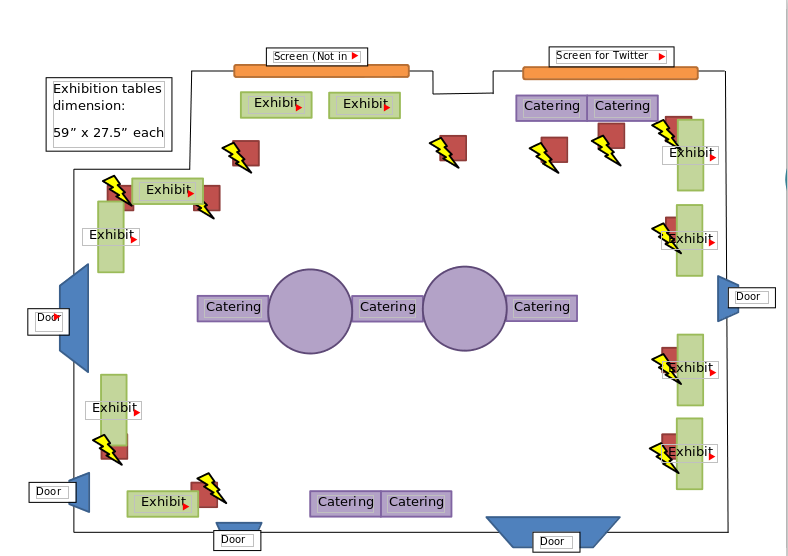 Ideas for attracting developers
Have them sign up for a competition. We can announce it at the opening and closing parts of the day. You can tweet about it and we retweet from our account.
Code Challenge: Give them code on a page. See if they can find all the things wrong with it
VR/AR experience with a product you are developing
Screen with an interactive program like chatbots / games / blockchain / AI etc.
Your own great ideas :)
Frequently Asked Questions
None at the moment!
Pictures of the Exhbitors area
We visited the main area when there were exhibitors present for another conference. Here are some pictures.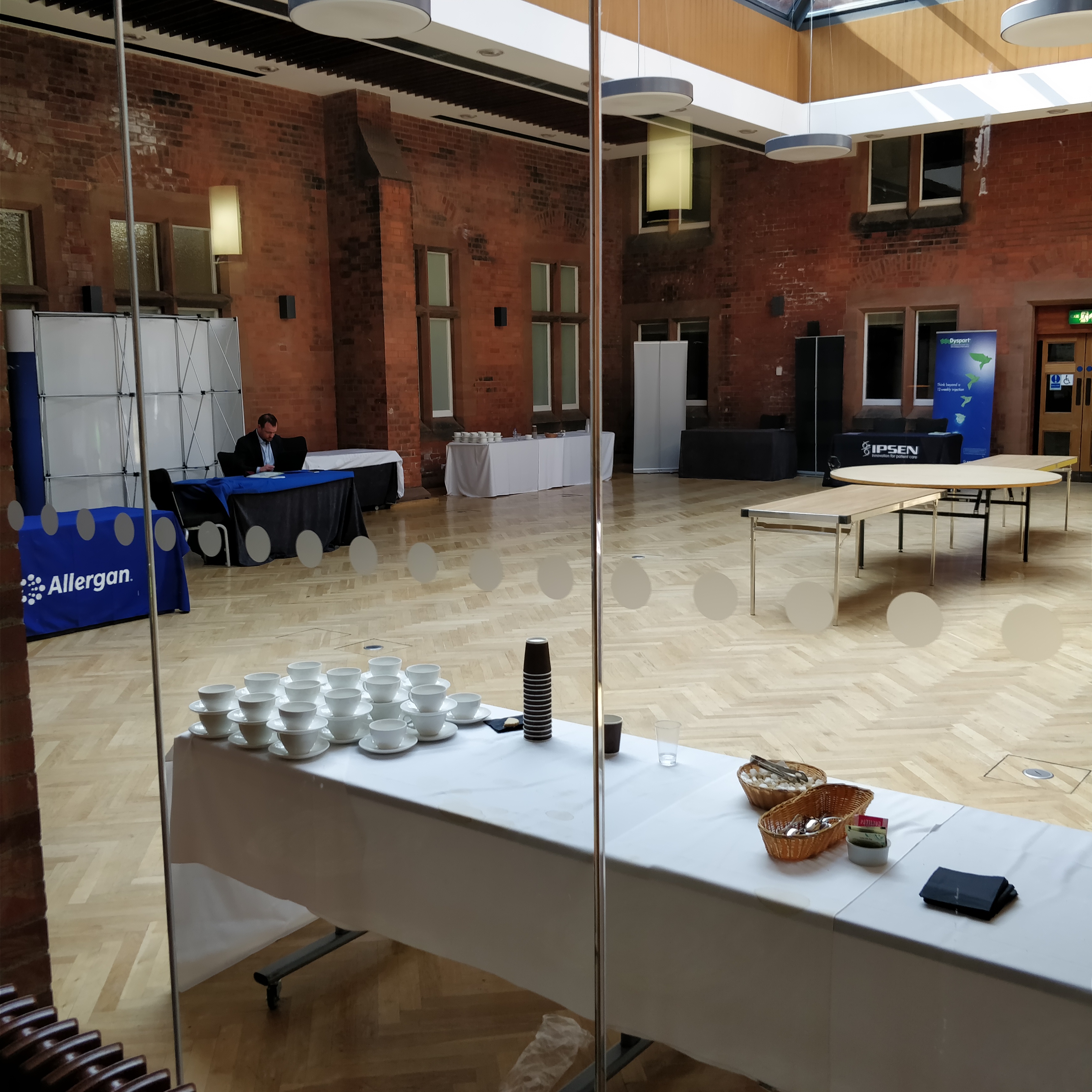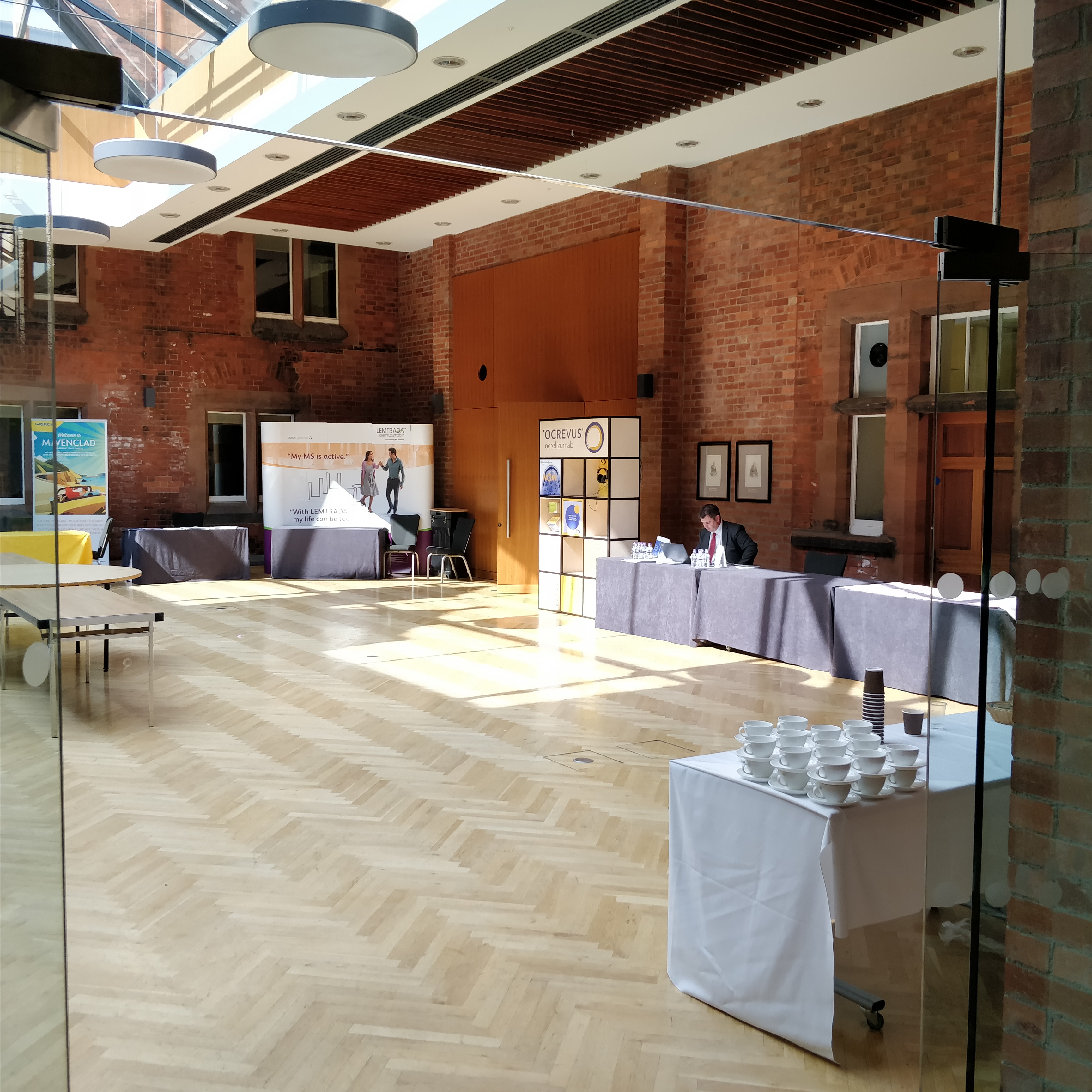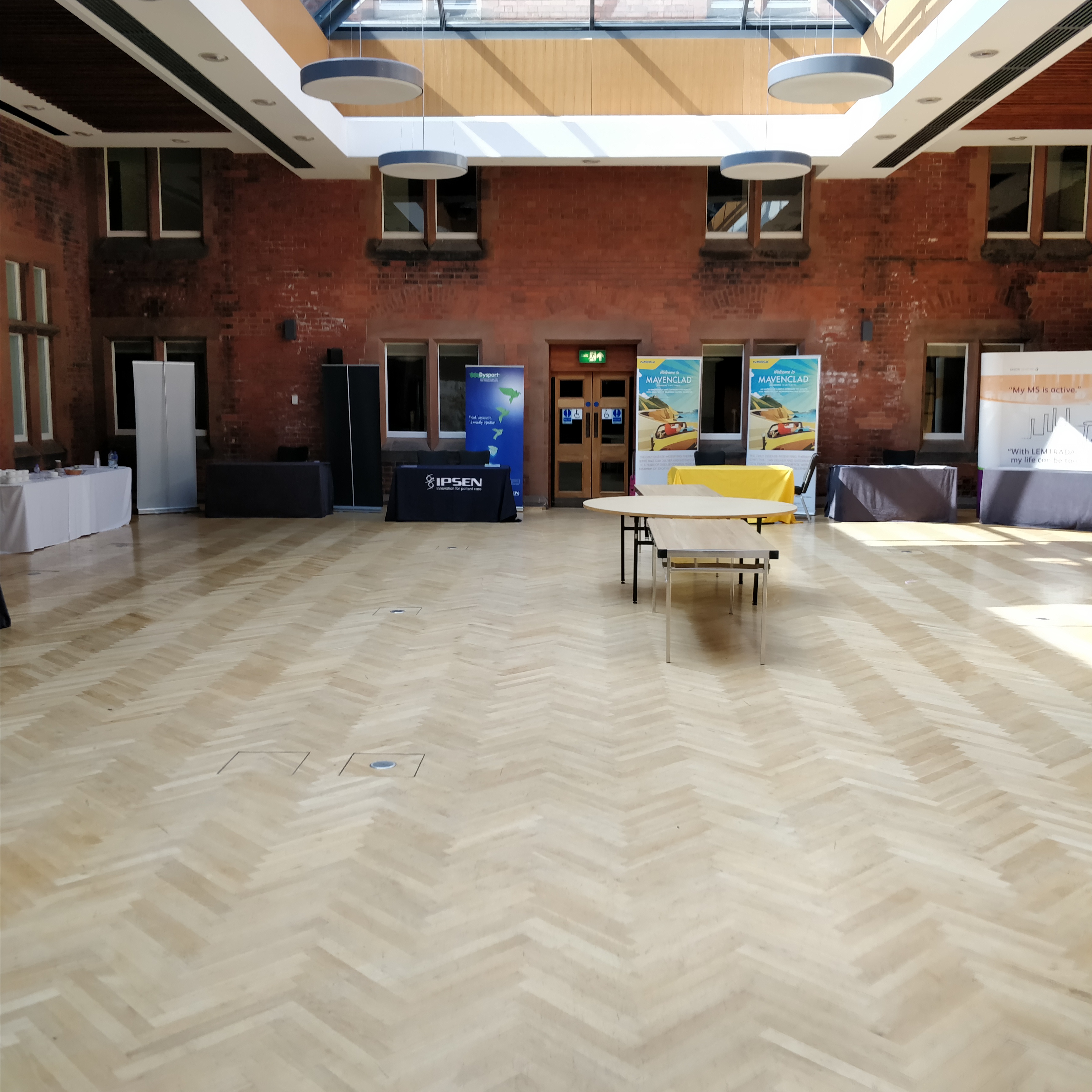 See you there!